We work in a very neat and tidy environment, use clean dust sheets, and plastic matts. We aim to have a dust free site, and leave every work day clean and tidy where applicable.
First pictures of house in Southgate going through total refurbishment. Picture shows front living room after rubbish clearance. Also exposing cowboy building work on the cross member of the room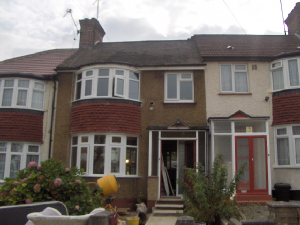 Front face of house prior to Michaels Decorators starting the job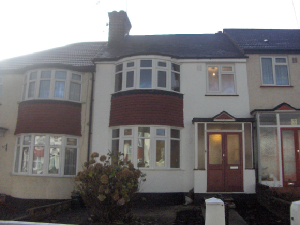 House finished off with two coats of exterior white Dulux paint.
Bay window tiles finished off with one coat of tile red paint.
Plinth finished off with two coats of black exterior Dulux paint.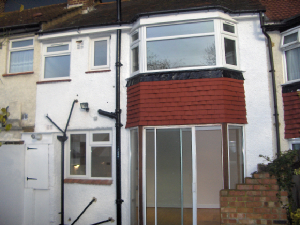 the rear of the house
The bathroom will be totally gutted, with pictures to follow.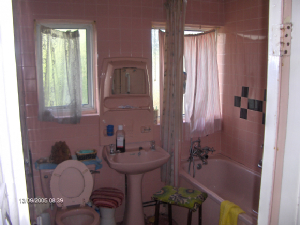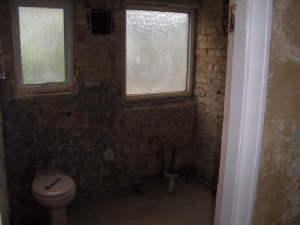 bathroom guttied back to brick and total refit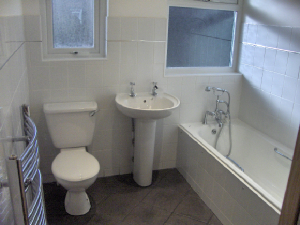 Bathroom fitted with white wall tiles and black granite type floor tiles bought from Topp Tiles. Finished off with silver trim boarder.
As you can see it is faultless. Towel rail holder added for style.
Kitchen to be totally gutted and turned into a kitchen diner.
before and below efter,what a difference a few weeks makes. the value of the house has just blown the roof off.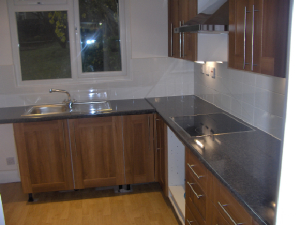 Boiler in box room to be removed and replaced with a Combi boiler and encased outside the kitchen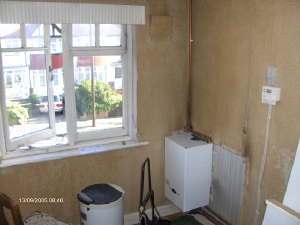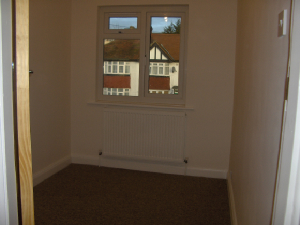 Front bedroom gave away more secrets of cowboy work carried out on chimney breast
Staircase to be made good and spindles to be fitted.