HOURS: 8.00 A.M - 5.OOP.M -STANDARD.
WE DO UNSOCIABLE HOURS TO CUSTOMERS REQUIREMENTS
WE PROVIDE FREE ESTIMATES, ADVICE AND OUR KNOWLEDGE OF COLOURS AND DESIGN
SOME PREVIOUS, CURRENT AND WORK IN PROGRESS
FROM MICHAELS PAINTERS AND DECORATORS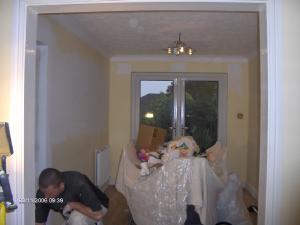 House in north london undergoing a mood change(colour change) from this lemon to.See below.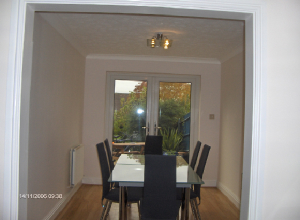 Celings paintied in Supermatt white emulsion, house paintied in Almomd white by Dulux paints, all woodwork paintied in Eggshell brilliant white by Dulux.Rads sprayed with gloss white enamel by Humbrol paints
some more before and after shots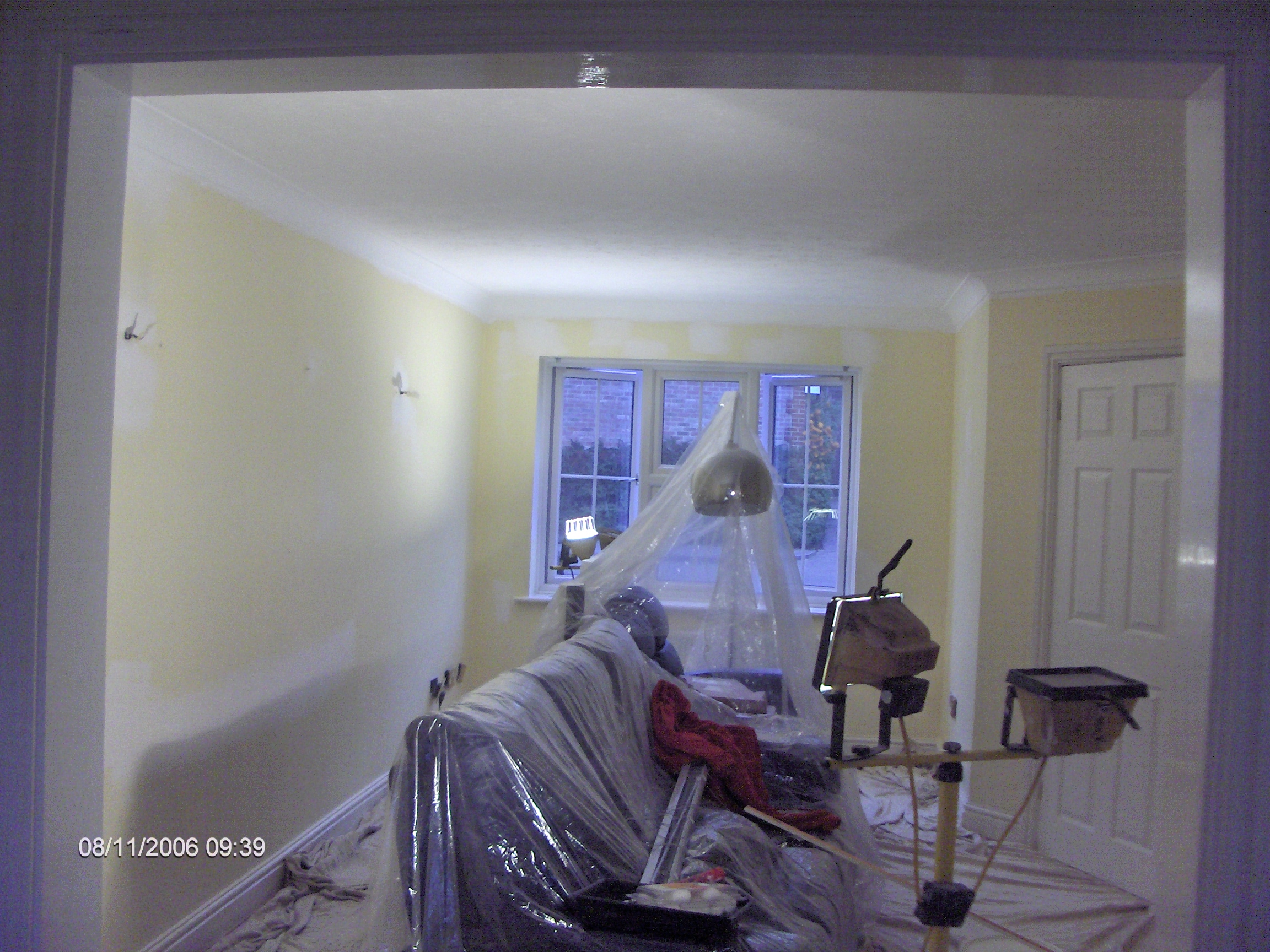 all prep work carried out from start to the end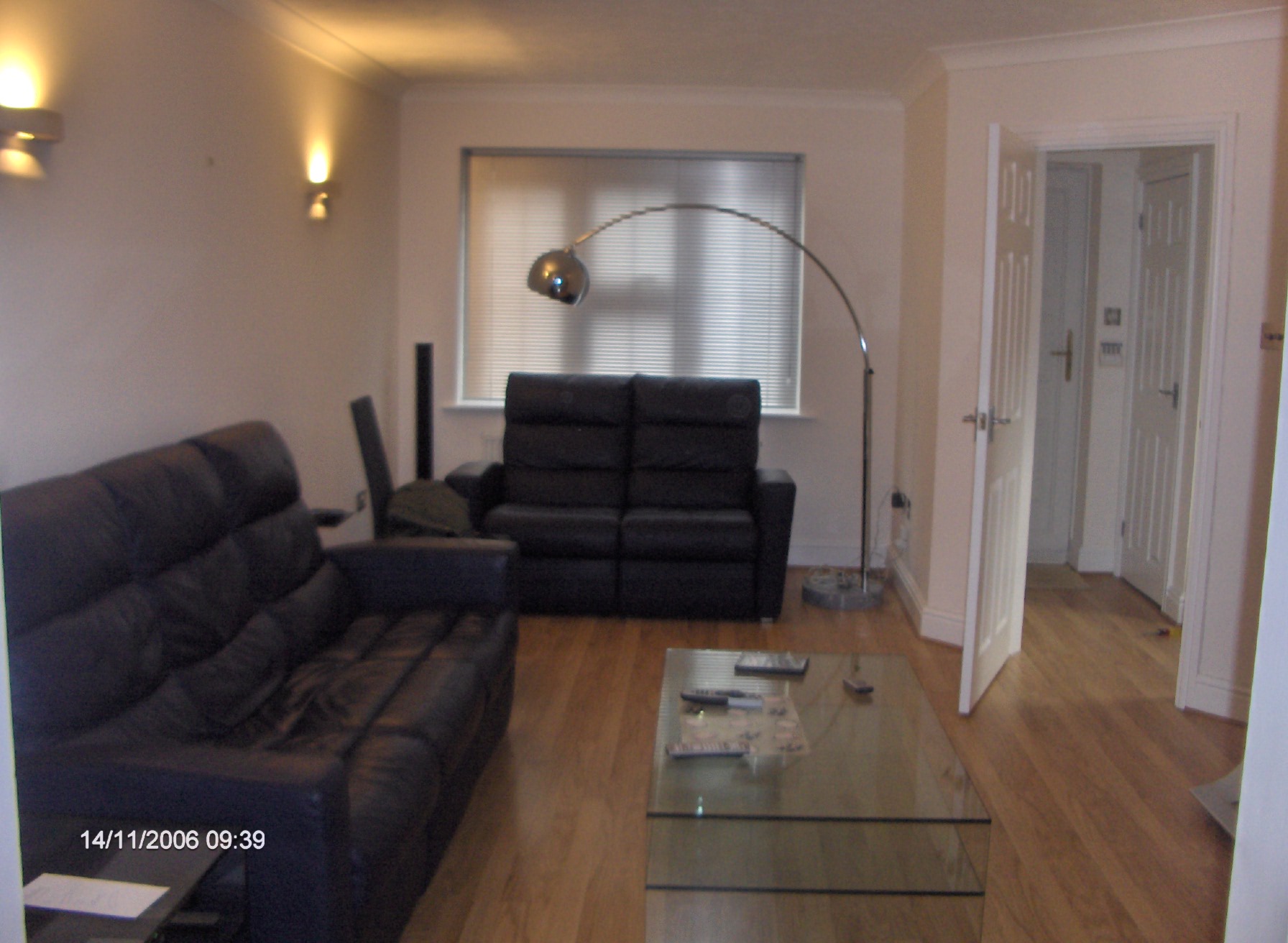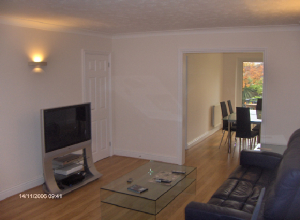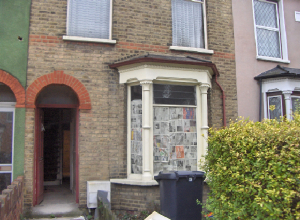 1880's Victorian House in Tottenham in need of total modernisation. Kitchen Diner, bathroom to be added and converted back to a 3 bedroom house. Double Glazed windows, new heating system, new electrics to be added, and of course new decor.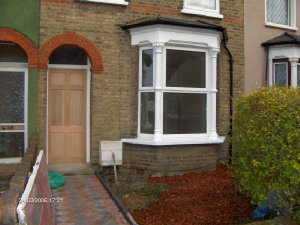 We have removed the chimney stack. The wall facing to come down to form one large kitchen diner with a utility room, and downstairs toilet facilities.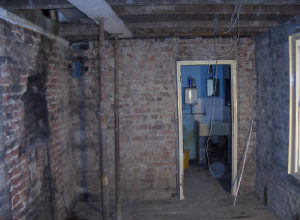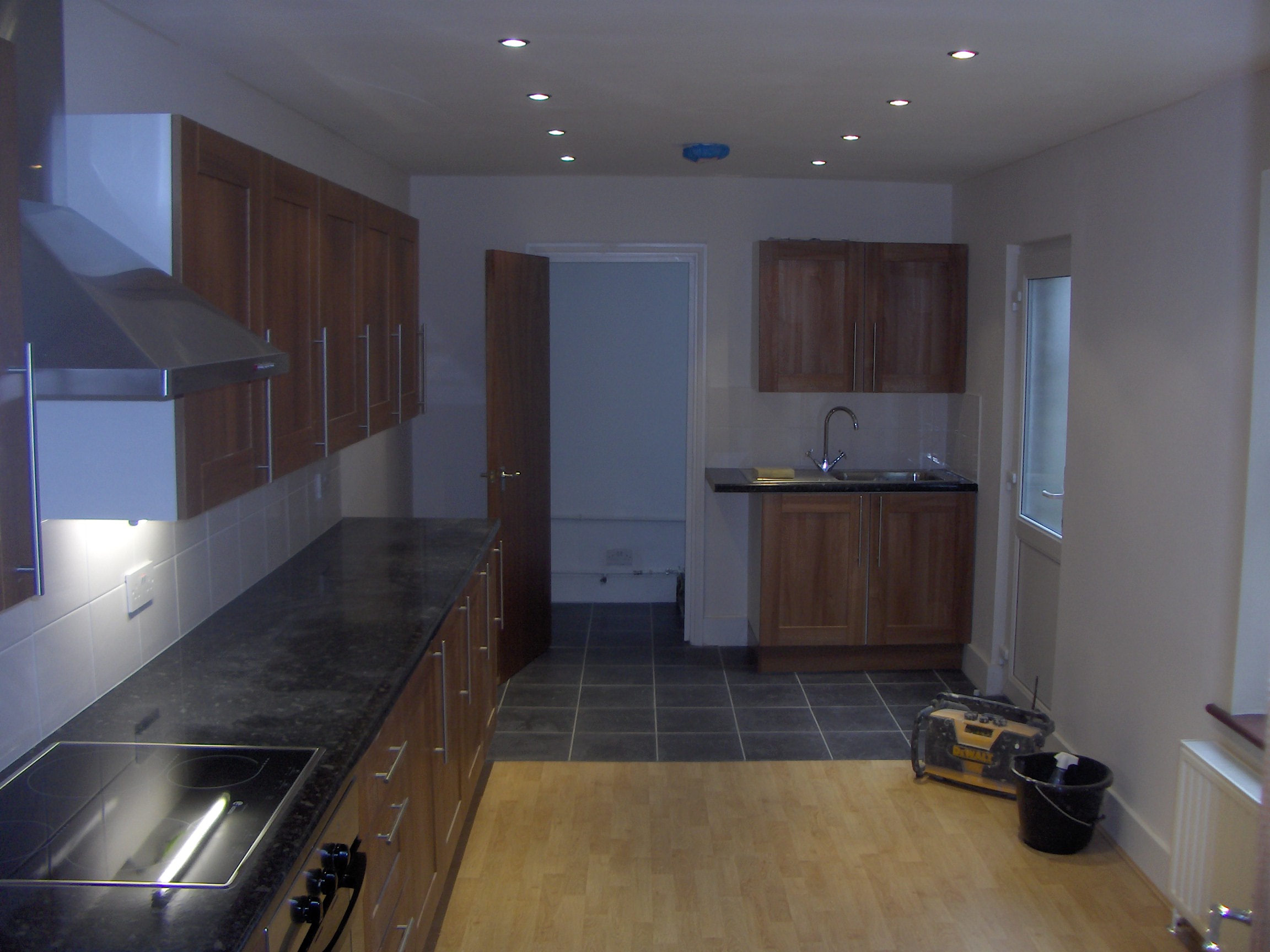 chimney removed rear wall gone, new floor,new everything, rear utility room
Remove chimney stack to make room to form lobby and a bathroom in this area to allow access to the third rear bedroom.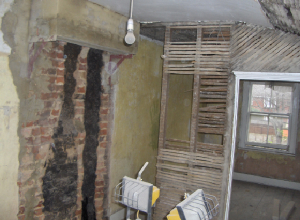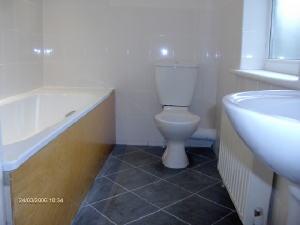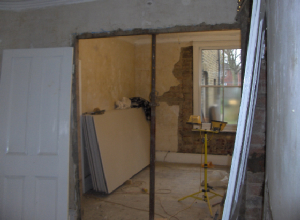 Close up through lounge. Make stud wall to form two reception rooms.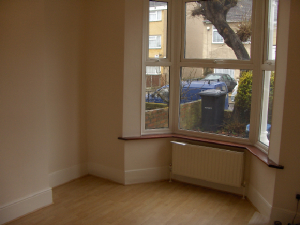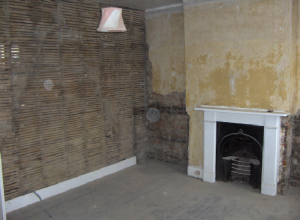 As you can see rest of the rooms have been stripped down to bare wood, and all rooms will need total rebuild e.g rendering to all exterior walls, and finishing plaster to all walls and ceilings, and of course the final decor.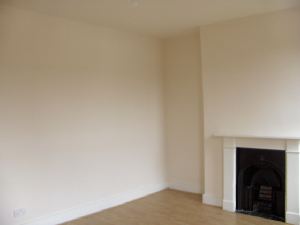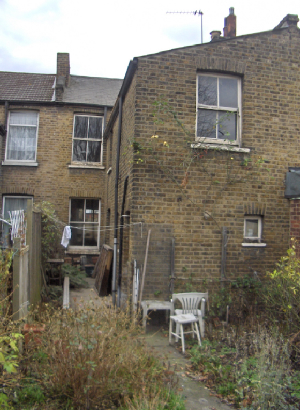 rear of house will need to form new manhole cover and run new soil pipe from new bath
House in Barnet - Back.
Make good all flaked and old
paint. Applied two Dulux exterior
undercoats, and one of Dulux
exterior brilliant white gloss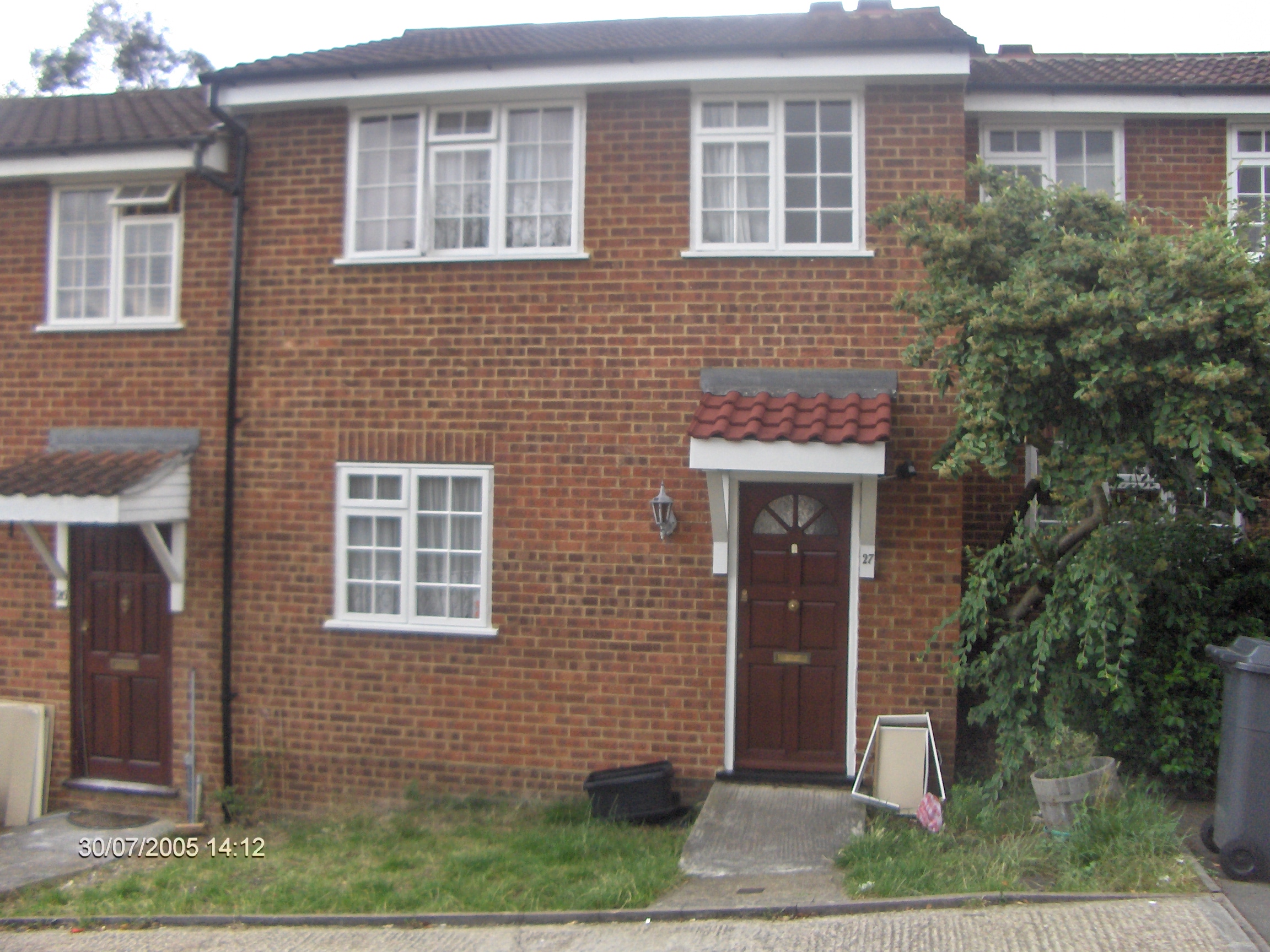 House in Barnet - Front
Paint tiles, and applied
Sandoline mahogony stain
on door.
House in Southgate, North London
Exterior work in progress.
Remove old paint from windows
and finish off with Dulux exterior
paints.
Completed paintwork at the rear of the house.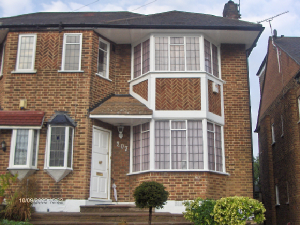 Complete paintwork of all woodwork, finished with two exterior undercoats, and one of exterior white gloss by Dulux paints
New porch erected giving space and light to compliment the garage.